The King of Rock 'n Roll and Boogie Woogie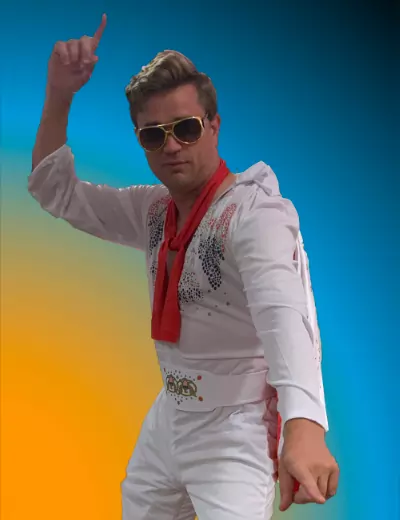 I've always enjoyed music. Growing up I listened to Elvis, a beautiful voice affair that never let go of me: To this day I listen to The King of Rock 'n Roll. He influenced my taste and by tracing back history I discovered Jazz, in particular the Boogie Woogie and Blues. Needless to say that I wanted to learn to play the piano, which I did. From the age of 9, I played the piano throughout my childhood and teenage years into my young adulthood.
Looking back, I wished I'd knew the Boogie earlier in life. To my dislike, I was "raised" to play classical music, which I did not enjoy. It wasn't until later in my teenage days, where I finally figured out what this "rolling type of rhythm" was. Thank you Internet! As with Elvis, I listen to the Boogie daily. It just gets my feet tapping and the blood circulating 🙂
The Importance of Laying a Solid Musical Foundation
Thanks to the rise of YouTube many musicians have the opportunity to show and share their talents. I'm sure several youngsters follow their footsteps, which is a good thing. However, having played the piano for years and having a revised understanding of classical music, I do believe and promote the view that some classical training is of utmost importance. Let me explain: While children can learn and follow their idols on YouTube playing the songs they like, there comes a technique to every instrument played. I encourage parents in particular to let their offspring go through proper training – especially at the beginning!
Hello Music4Kids!
In order to provide a beneficial mix of sound and supporting training as well as fun and enjoyable songs, I started this blog. I believe more kids need to learn an instrument again! Just recently I looked at Google Trends and to my disbelief I have seen completely discouraging numbers: Since 2004 (when Google Trends started to collect data) the interest in musical instruments had declined dramatically. Within about 4 years the search volume dropped to minuscule numbers compared to the days when the first data points were collected.
What A Wonderful World
The human brain is a wonderful thinking machine. The more ways we can stimulate this organ the more it takes us to new places. Let us give this opportunity to our children so that they learn to use their brain in different ways. Or as Apple says: Think Differently!
I dedicate this blog to inspiring and aspiring kids alike, who want to learn a musical instrument.